Senior Data Scientist
Want to work on ML models that don't gather dust in notebooks, but actually get implemented in production? Join our team of scientists! 🔥
Klaus 😻
Klaus is an AI-powered platform for improving customer service.
We're at the forefront of the growing customer experience market. In 2018, Klaus was founded in response to a pain point our Co-Founders (Martin Kõiva and Kair Käsper) experienced firsthand while working together at a leading CRM startup, Pipedrive.
Our quickly expanding, international team has embraced the remote-first mindset from day one. Having just raised our Series A (12M Euros), we are looking to expand our Machine Learning team in the office in Tallinn, Estonia or remotely from anywhere between UTC-1 and UTC+4.

Our Stack 📚
Python
Pandas, TensorFlow, PyTorch, LabelStudio
NLP: sPacy, hugging face, BERT, fastText
Google Cloud Platform, Data Studio
PostgreSQL, Google Cloud Spanner, BigQuery
What to expect? 🧐
High level of independence, trust, and research freedom
Excellent data engineering infrastructure - research close to production and data availability
We work with more than a hundred languages with many customers officially offering support in 10+ languages
Priority, product-oriented research is to develop methods for automatically evaluating quality in support interactions, i.e

Intent detection
Text classification
Extraction of entities, etc

Developing solutions for preprocessing of structured & unstructured data and partnering with ML engineers to employ them in data pipelines
Support from ML engineers in getting research models you create running in production
Working closely with product teams and communicating your research
Okay! But what are the expectations? 😎
At least 3-5 years of experience as a Data Scientist in the NLP domain
Advanced degree in Computational Linguistics, Language Technology or similar - PhD is a huge plus
Data/text mining, statistical data analysis, experimental design, and hypothesis validation
Creativity and curiosity to find problems that can be solved with applied science
Apply scientific methods for solving complex problems in innovative ways that take into account the ROI of the effort
Identify valuable data sources/shelf models and participate in developing data collection and preparation processes
Proven track record of getting models to production
Strong understanding of SQL and database technologies
Comfortable working independently, in English, and in a remote setting
Bonus: experience working with large language models, ASR and dealing with transcribed text
Still doubting? Here are a few more reasons why to join! 🎉
Work in an exciting, rapidly-growing startup environment
Remote-first culture – work from anywhere with colleagues from 13 different countries
Base pay + meaningful stock option package
Supported learning and development
Mental health support
Home office setup reimbursement
Lots of cat gifs and the best colleagues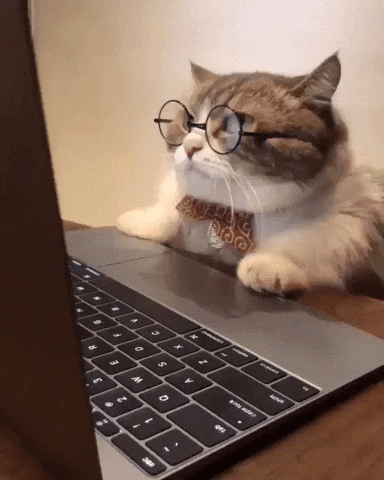 Department

Engineering

Role

Data Scientist
About Klaus
Support is an integral part of any business. Klaus provides the tools necessary to level up support quality across organizations.
Senior Data Scientist
Want to work on ML models that don't gather dust in notebooks, but actually get implemented in production? Join our team of scientists! 🔥
Loading application form
Already working at Klaus?
Let's recruit together and find your next colleague.